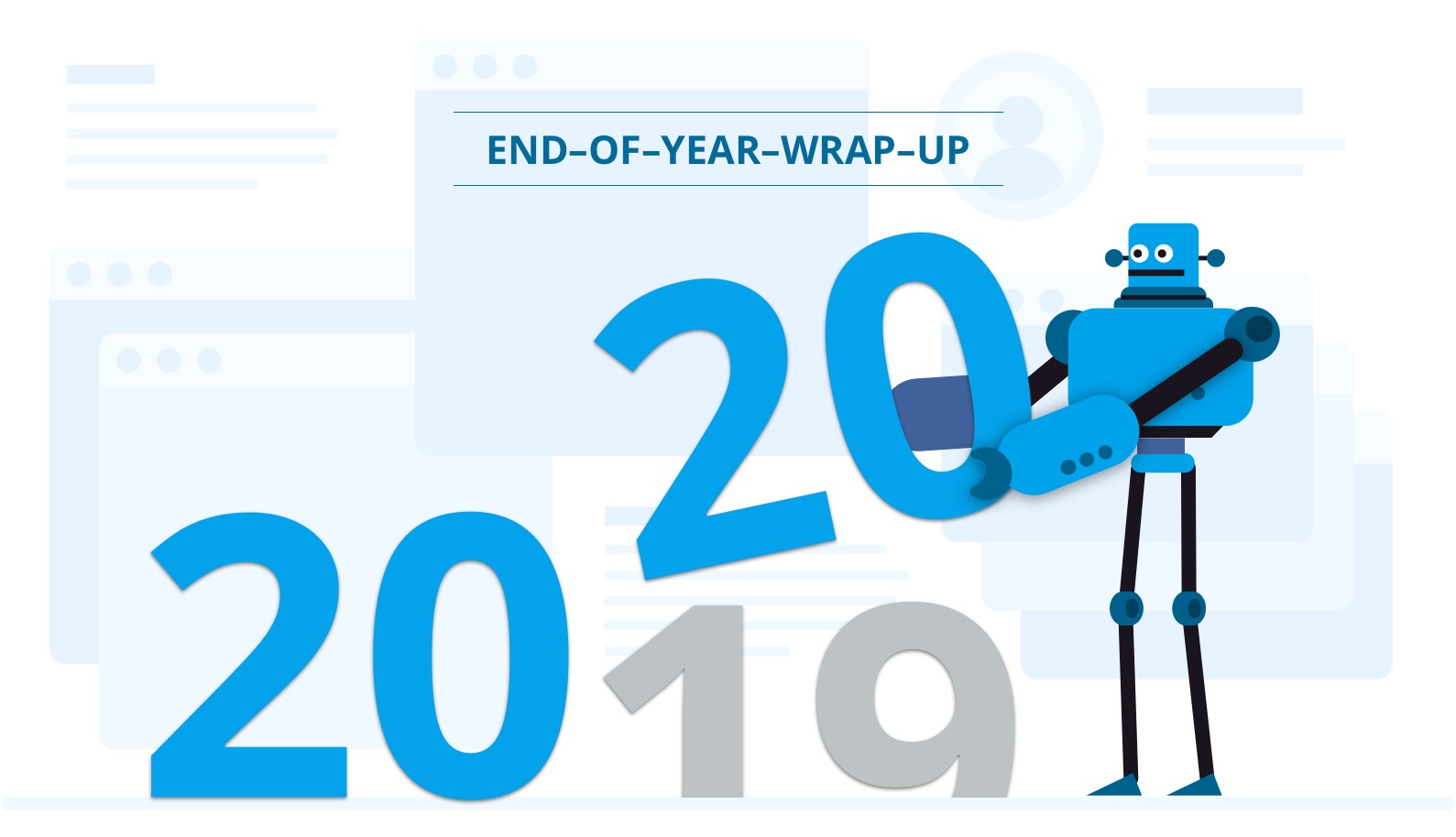 Another year down! We've accomplished so much together this year and wanted to share some of the more notable things that happened in 2019.
January
BuyerBridge kicked off 2019 with the introduction of more than 3500 new dealerships as part of a major integration effort with a key enterprise partner.
The partner API was released allowing enterprise resellers to fully integrate with BuyerBridge across onboarding, status management, leads access & vehicle stats
February
February marked a major milestone for our Facebook product with the introduction of the capability to roll out Automotive Inventory Ads at scale. While this effort had been in the works and being rolled out manually this month marked our ability to truly scale out the solution.
The BuyerBridge partner API was upgraded to allow advertising-related management and onboarding functionality which had been previously exclusive to Marketplace.
March
March came with the game-changing introduction of EventFlow (version 1.0) which automatically monitors for signals across various user behaviors that suggest intent to purchase. When confident of intent the system sends those signals to Facebook as lead events allowing BuyerBridge to focus optimization of the right customers.
Performance and stability are constantly on our minds but we don't always report on these improvements, so you should know that March brought in major enhancements under-the-hood to improve data coverage and system stability.
April
A monumental month for BuyerBridge! In April we launched the reseller dashboard across our entire partner-base giving partners the control to onboard new dealers, view/understand their status and manage onboarded dealers.
We also introduced support for multiple vehicle types in Facebook Marketplace including boats, RVs, motorcycles and trailers. This introduction included the capability to differentiate vehicle locations on an individual basis.
May
For the first time, we exposed critical inventory tracking data within the dashboard so that partners could make better decisions to improve inventory coverage. These inventory reports include the ability to see how and why inventory data was being transitioned through the entire data feed-to-Facebook lifecycle.
We also launched our help center providing dozens of how-to articles specific to managing inventory on Facebook Marketplace and AIA to simplify this complicated process for our partners.
June
In June we introduced our call tracking product which allow partners on advertising products to provision forwarding numbers for Facebook Marketplace and Facebook Automotive Inventory Ads (AIA) allowing for detailed tracking of call activities across the two platforms.
Behind the scenes we introduced Carfax support for our enterprise partners who have listing relationships with Carfax. This integration enhances Marketplace listings with 1-owner badges and links to vehicle history.
July
Along our ongoing effort to improve the service we provide for our partners in July we revamped our support team by adding new processes and resources to the mix!
Being one of the more complicated and nuanced tasks within the BuyerBridge platform we exposed new tools allowing partners to manage dealer page access.
As we continued to expand internationally we also introduced support for dealers in the United Kingdom.
Within the dashboard we included the ability to view leads and a full list of inventory details.
August
In August we completely revamped the dealer page creating an immersive experience around an individual dealership -- building on what previously existed -- giving partners visibility into all critical data.
At long last we also introduced the ability to onboard into our Ultimate product at scale. This unique offering allows for precise segmentation of inventory advertising by body style for both new and used vehicles.
September
With a growing number of requests and inquiries from our partner base we quickly realized that creating disparate channels for communications wasn't going to scale. In an effort to create more organization and sanity for our partners we streamlined support communications through Zendesk!
In September we introduced our Facebook Marketplace stats screen representing a completely unique product within the industry giving resellers the ability to see Marketplace engagement across views, calls and messaging on a daily basis.
Another exciting addition was our vehicle advertising report which gave partners the ability to view detailed metrics across individual vehicles within a specified time period -- in addition to viewing time on lot and sales information.
With Facebook's sweeping updates to support Housing, Employment & Credit (HEC) compliance BuyerBridge adopted the new standard within 2 days of the API release. Facebook's own team acknowledged that BuyerBridge was one of their only partners to get past HEC unscathled.
October
October was a big month! Beyond our monthly webinars we found it difficult, even internally, to stay on top of product updates. To battle this issue we released our product update and communications portal .
In order to give more control over the data we generate we began introducing the ability to export data with the goal of allowing partners to access exports across all reports before the end of the year.
October also saw the introduction of BuyerBridge's own chatbot solution designed to manage conversations on Marketplace and collect contact information from prospective buyers -- transferred to lead destinations upon successful acquisition.
In addition we released our monitoring system internally to maintain visibility across Facebook page access, AIA performance and VDP-pixel matching. This system marks a major milestone in adding value to our partners by balancing the hundreds of complexities within automotive solutions on Facebook.
November
In acknowledging that the way BuyerBridge communicates with external parties while obtaining page, feed and site provider access we introduced our new emailing dialogs which not only give control over who gets what but also articulates what is going to happen.
We also introduced a fully redesigned navigational system within the dashboard making it easier to navigate between screens and access the active dealer.
After weeks of work in determining the most effective method of delivering Facebook advertising stats quickly and intuitively we released the first version of our Facebook advertising report which makes it easier to view performance at a glance in a visual format designed specifically for automotive advertising on Facebook.
December
December represented a month of quality improvements across all facets of BuyerBridge. As you can see 2019 was a big year for new features but with anything new it's important to stop and ensure all features and processes are at 100%. As such, we went heads down in December to improve the service we offer across the board.
Along those lines we focused tons of additional support around advertising accounts to ensure every one of them was flowing optimally across the entire lifecycle -- data feeds, catalogs, EventFlow/pixel, ad campaigns and lead transfer.
Even with the focus on support we were still hard at work with some exciting new product releases that we're looking forward to sharing with you in 2020!
As BuyerBridge continues to grow and evolve in exciting ways that will aim to add even more incremental value to your business with each release we continue to be thankful to have such devoted and engaged partner like yourselves.
Thanks for being part of our story!