What is the PDF Generation Rollout [V1]?
As you know, BuyerBridge provides dynamic reporting that ranges from Facebook ads and Marketplace to Budgeting and Inventory Health, plus more...

...and with the initial rollout of our newest feature: PDF Report Generation [V1], BuyerBridge provides agencies with the power to download PDF Reports that detail the performance of your clients' ads on Facebook (all from within BuyerBridge), and easily share them with dealers!

Let's go over how you can download the report, and what exactly is inside.
How to Download the PDF Report
It's simple!

First, from the BuyerBridge side-bar menu, click Reports > Facebook Advertising.

At the top of the Facebook Advertising Report, drop down the "Dealer" tab and type in (or toggle) to the dealer client you will be generating the PDF Report for.
Next, make sure that the date range you've selected reflects the range you want to report on... If it's not, changing the date range is straightforward:
Under "Select Dates" click the default date range, and select new dates from the options we've provided OR customize the start/end date from the calendar that's displayed.
Now that you have defined the dealer and dates you want to gather data on, you can generate and download the PDF Report!

To generate and download the PDF Report:
Click the PDF Download icon located in the upper right-hand corner of the Facebook Advertising Report.

This will download the PDF Report to your browser, where you can double click the download to open, save, and share the PDF Report!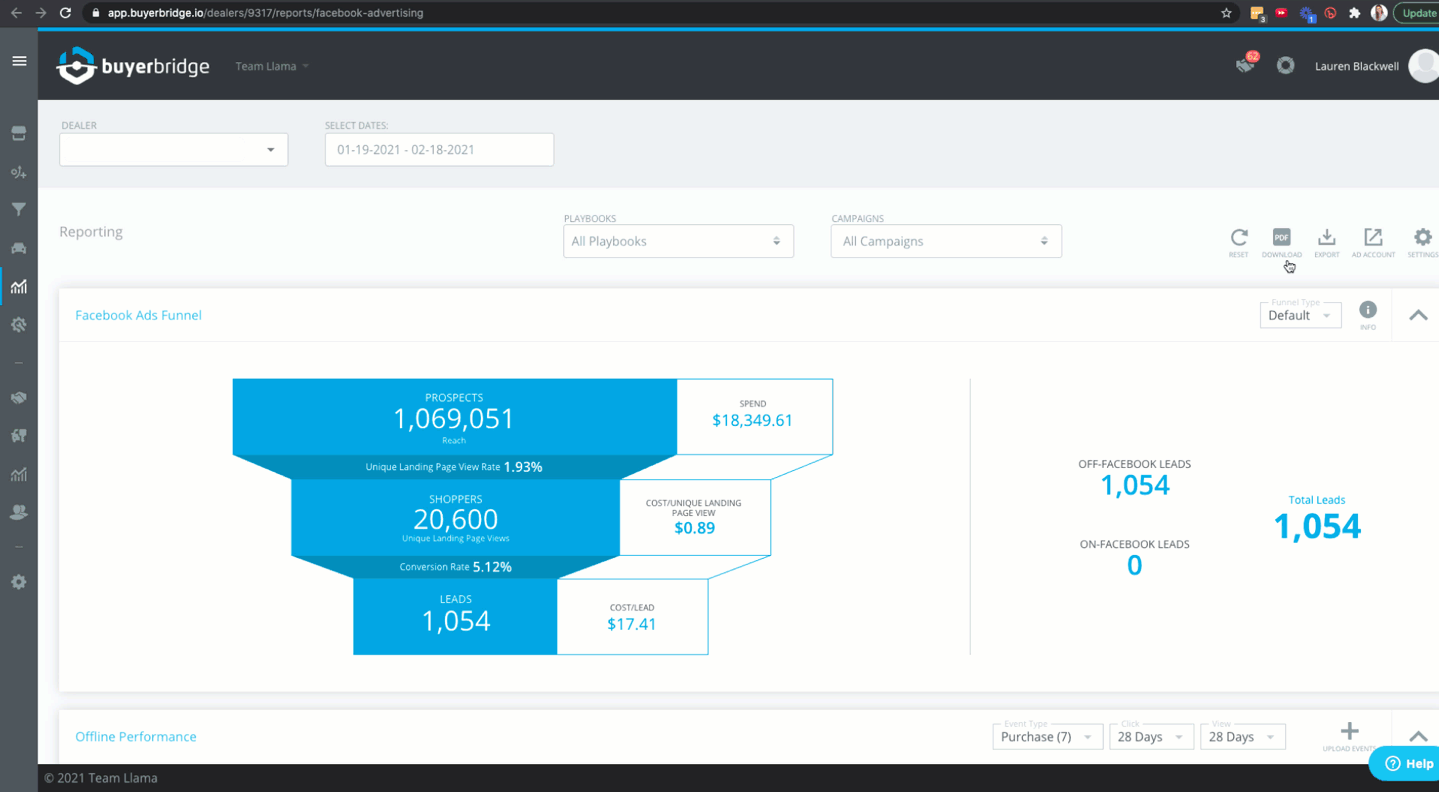 What's Inside of the [V1] PDF Report?
If your agency is whitelabeling BuyerBridge, the PDF Report will be designed using your brand's logo and colors; otherwise, the report generated will automatically default to BuyerBridge's branding.
While more customizations are coming in the future, the default report currently consists of 5 parts:
1. Cover Page


2. Facebook Advertising Funnel

3. Campaign Actions and Cost: All Campaign Metrics [Top 5 Performing Campaigns by Cost Per Lead]
Note: To see all Campaign stats in the BuyerBridge dashboard from the PDF Report, click See all campaigns.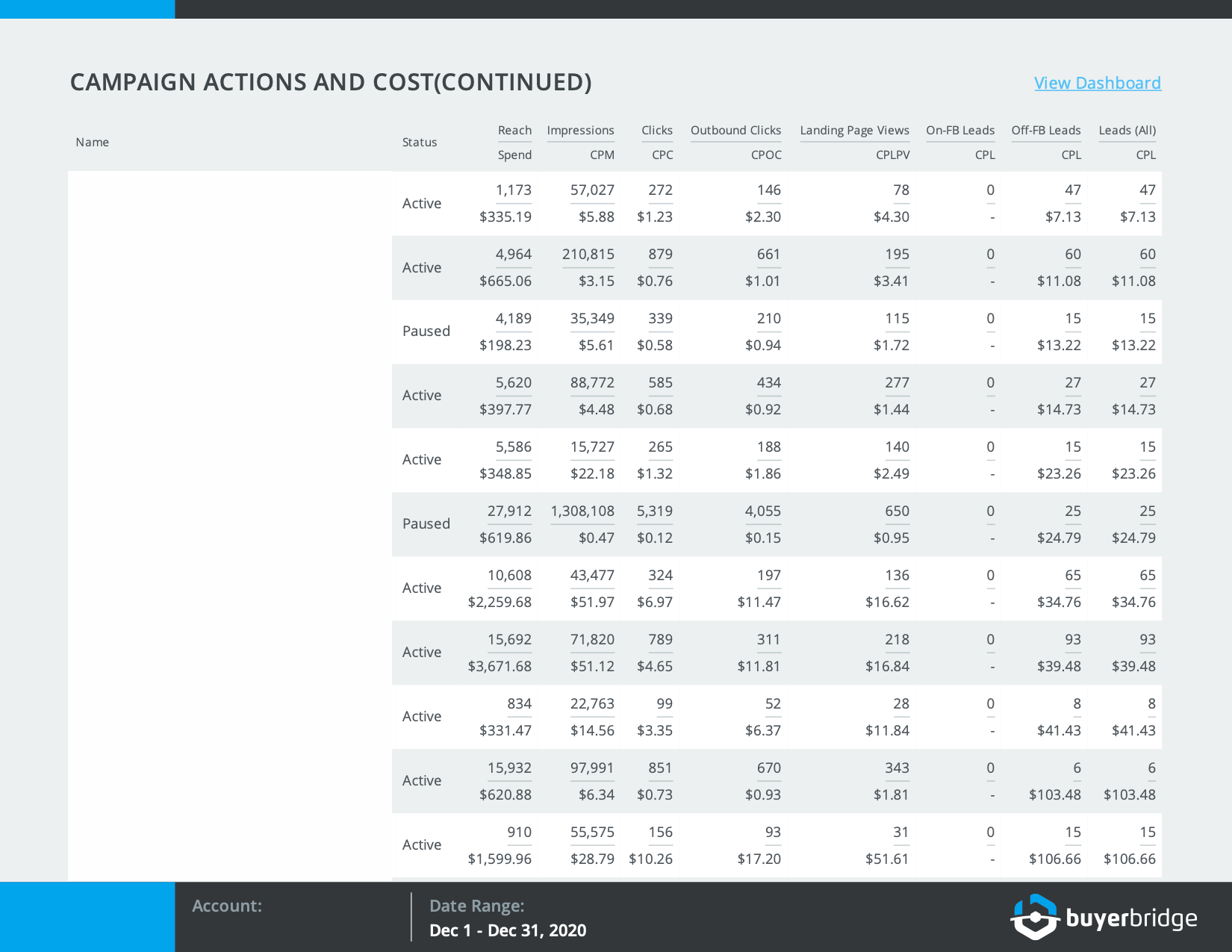 4. Campaign Actions and Cost: Metric Comparison charts [Spend vs. Outbound Clicks & Spend vs. Leads]

5. Vehicle Advertising Performance [Top 10 Vehicles by Leads]
FYI: At any time, your dealer clients can click View Dashboard in the top right of the PDF Report to drop directly into the Dealer Dashboard and view the data within the interface.
Stay Tuned!
We're still working on adding more value to this feature for our agency partners, like report customization and more - so keep your eye out for new version releases coming soon!