Last updated: 5/16/2023
What Is MSN Autos Marketplace?
MSN (Microsoft Search Network) Autos Marketplace is Microsoft's new platform for listing used vehicle inventory!
The Microsoft Search Network is powered by Bing and leverages Bing search technology within an easy-to-use interface.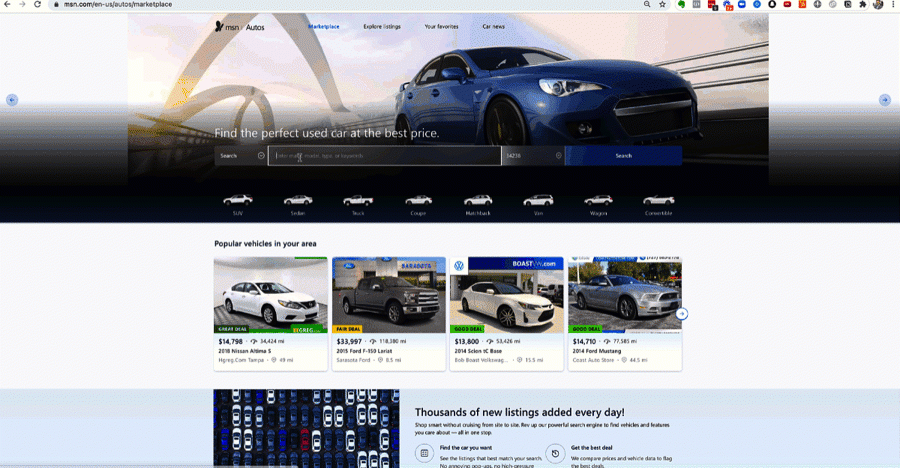 There are multiple points of entry for users to interact and view listings, like:
MSN Autos Marketplace Hub and articles pages
Bing SRP
Microsoft Edge News Feed
Microsoft mobile apps
And the listings include:
Rich details
Images
News
Videos
Plus reviews for used vehicles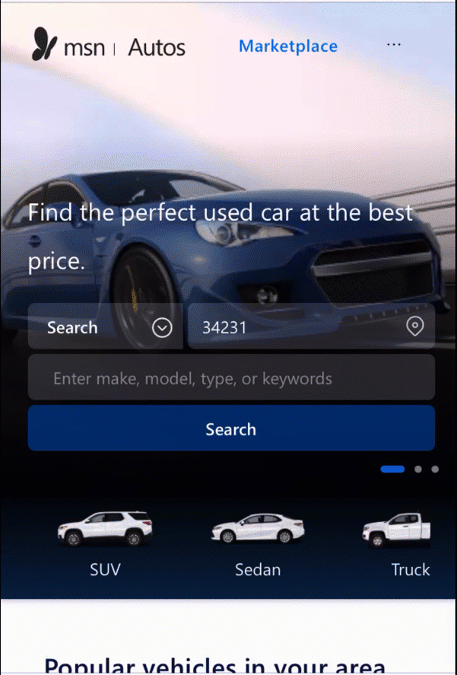 Benefits of MSN Autos Marketplace
MSN Autos Marketplace is a new, advanced alternative to listing used vehicles on Facebook Marketplace or 3rd party listing sites, and has numerous benefits.
With MSN Autos Marketplace, your agency will gain the ability to:
Access millions of engaged Bing, MSN, and Windows users.
Reach a highly qualified audience of in-market auto shoppers using a new surface area on Bing / Microsoft / Windows.
Get free, high-quality leads from detailed VDPs (which shoppers can use to learn more about your vehicles)!
Promote your listings to engaged users with high purchase intent.
NOTE: MSN Autos Marketplace does not host vehicles older than 90 days.
If you have more questions about MSN Autos Marketplace, do not hesitate to reach out to support@buyerbridge.com.