There is a new way to drive leads via your On-Facebook AIA ads - On-Facebook Destination Lead Forms! Read the article below to learn how to switch to lead forms from Messenger conversations
What Is The Difference?
Messenger Destination
Messenger as the communication channel of a Lead Form will have a Facebook Messenger conversation started from the Lead Form submission.

Lead Form Destination
Destination as the communication channel of a Lead Form allows the user to see all of the vehicle information before filling out the Lead Form.
Steps To Switch Lead Form Types
To have your Lead Form type switched you will first need to submit a support ticket and a member of the BuyerBridge support team will assist you in the switch.
Once the account is set up to be eligible for On-Facebook Lead Forms, the communication channel will show LEAD_FORM instead of CHAT.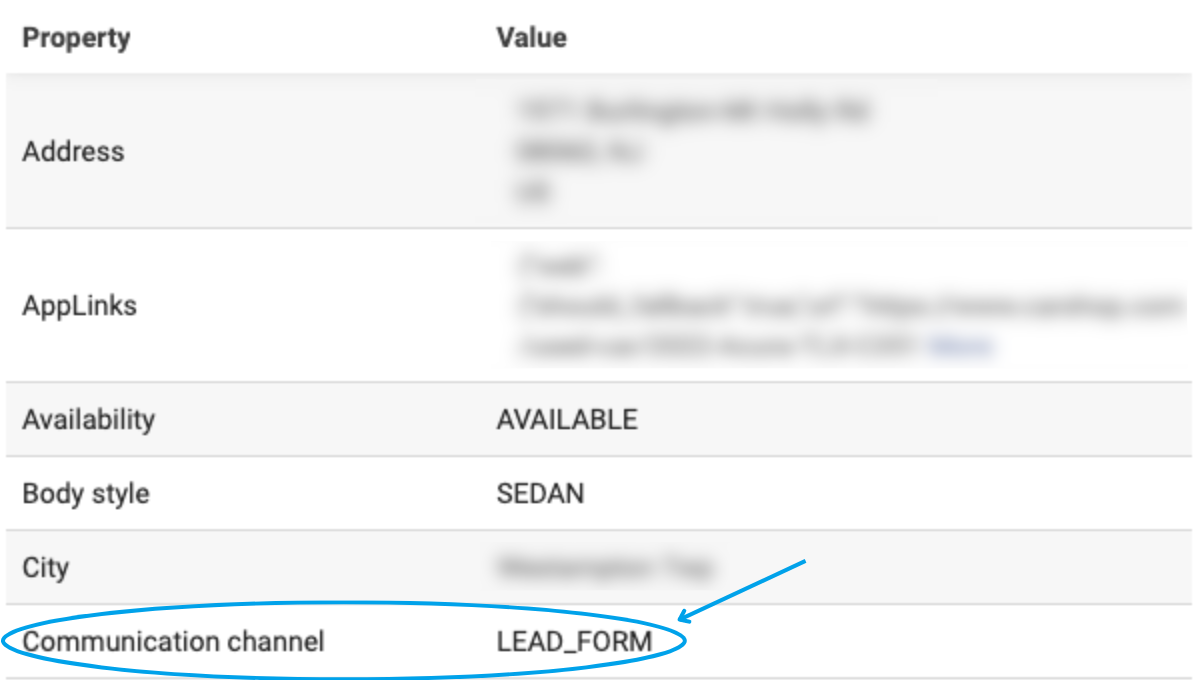 NOTE: When this change is made the On-Facebook ads will now use Lead Forms as the primary form of communication instead of the previous Messenger communication.
IMPORTANT: A Privacy Policy link will need to be added to the new Lead Form to comply with Facebook policy.
View The Change
Now that the Lead Form type has been changed, visit Ads Manager > preview the On-Facebook ad. When the preview appears in your timeline > click on the ad > an ad preview will open up like the image below.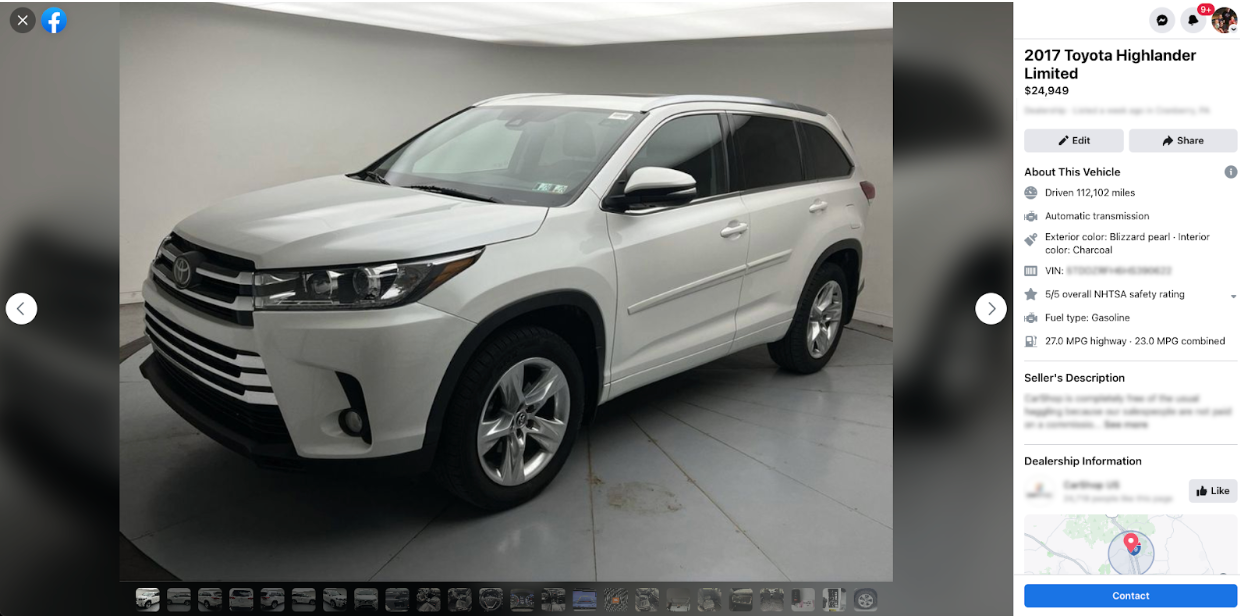 Hit the blue Contact button > doing this will open the lead form to be filled out by potential customers > enter the Test Lead information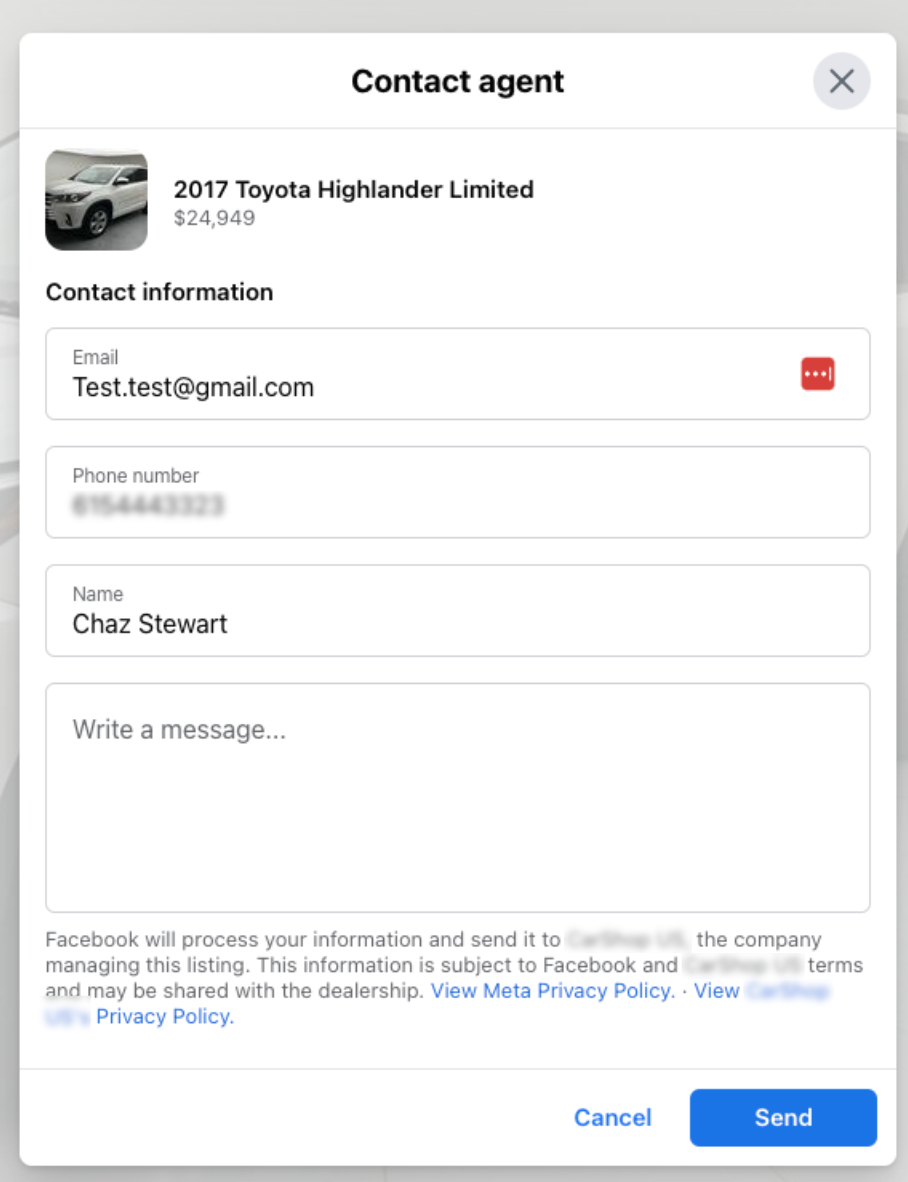 After sending the test lead, you can confirm the set up worked correctly by viewing your Leads in the BuyerBridge Dashboard.
The Lead will appear similar to the one below:

By clicking on the Lead in BuyerBridge, it will open a more advanced view of the Lead information.

Get more information on How To Submit A Test Lead.
If you have any questions about the On-Facebook Destination Lead Form and/or about making the switch, don't hesitate to email support@buyerbridge.com for help!