It's time to get more of your dealer clients advertising on TikTok - where opportunities are endless and engagement is BOOMING!
Customize our latest agency partner asset, the "TikTok Inventory Ads" one-pager to start getting dealers excited.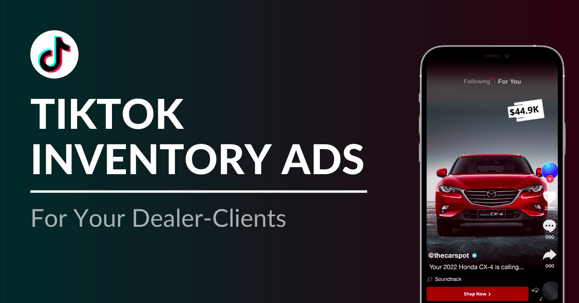 Our TikTok Inventory Ads template provides important stats that are sure to convince your clients to add TikTok ads to their advertising strategy - PLUS we dive into the key features and benefits...
Start Editing!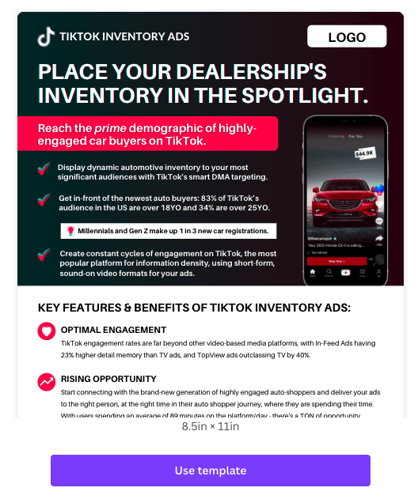 1. Click here to access the editable version of this "TikTok Inventory Ads" one-pager on Canva.com and make the resource your own.
If you aren't signed up for a free Canva account, you will need to create one using your Google account, Facebook account, or email!
2. Click "Use template" and start editing!
You can customize ALL of the elements of the template, including: Text, Font, Font Size, Font Color, Images, Logo, Icons, etc...
(Note: Canva uses a simple drag and drop design, so to replace an image all you need to do is click on the image you will be replacing, then drag your new, uploaded image, to that location!)
3. Once you are done editing, change the name of the Canva project, and click Share > Download > PDF > Download.
If you have any questions or complications as you customize this asset, reach out via email to lauren@buyerbridge.com!