The new 2021 Buyback Playbook was developed to help with your automotive clients' #1 pain point right now– inventory shortages.
Our previous Buyback Playbook had mentioned "Trade-In" and "Trade Key" campaigns - which don't apply to today's top business challenge for dealers...
...that's why we updated our Buyback Playbook to include 19 brand new ads with "cash offer" and "buy back event" messaging only.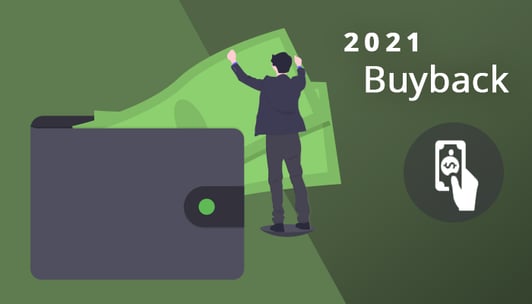 Inside Our New 2021 Buyback Playbook
We made one big change to the new 2021 Buyback Playbook: we removed all Trade-In/Trade Key campaigns.
Our 2021 Buyback Playbook offers an immediate solution for dealerships who need more pre-owned inventory fast and want to avoid putting their existing and very limited inventory up for grabs.
Using our newest playbook, your agency will find shoppers who already have desirable model lines and entice them to outright sell their vehicles to your dealer clients with Cash Offer talk tracks, like:
"Get TOP DOLLAR for your car"
"Trade your keys for a check"
And more!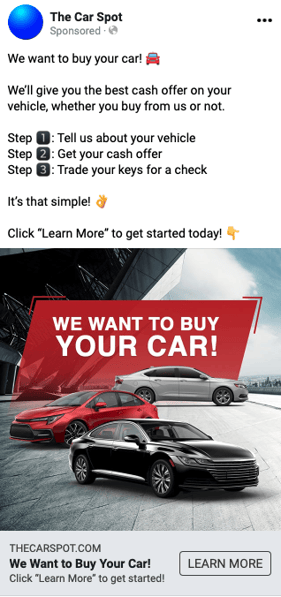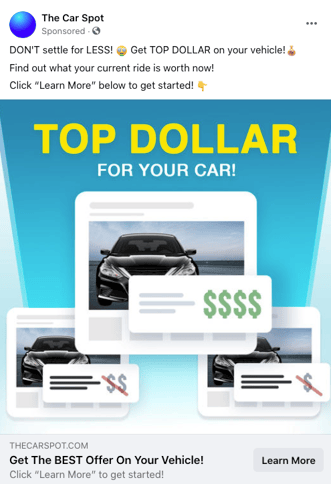 Note: This playbook includes 3 campaigns overall; Traffic and Video Views for prospecting, and Lead Gen for both prospecting and retargeting in separate ad sets. Click here to view all the ads!
The 2021 Buyback Playbook includes 19 ready-to-run ads that are fully built out with:
Campaign strategy
Ad creative
Ad copy
Audience targeting
Watch this video walkthrough to hear more about the BuyerBridge 2021 Buyback Playbook: