What Is MSN Autos Marketplace?
MSN (Microsoft Search Network) Autos Marketplace is Microsoft's new platform for listing used vehicle inventory!
The Microsoft Search Network is powered by Bing and leverages Bing search technology within an easy-to-use interface.
What Makes It A Premium Listing?
MSN Cost Per Click is a service where your client's inventory will be promoted by MSN when customers search for specific inventory at your client's dealership location.
Below are the key differences between MSN Marketplace Free listings and MSN Marketplace Premium listings.
Premium includes:
Displaying Used and New vehicle inventory listing in the top 2 rows
Premium Dealer Badging on all placements
Dealership personalization:

Storefront banner, hours, contact info, etc.

Access to all Microsoft placements:

Edge, Microsoft Start (Microsoft's News App), Bing, Windows & Outlook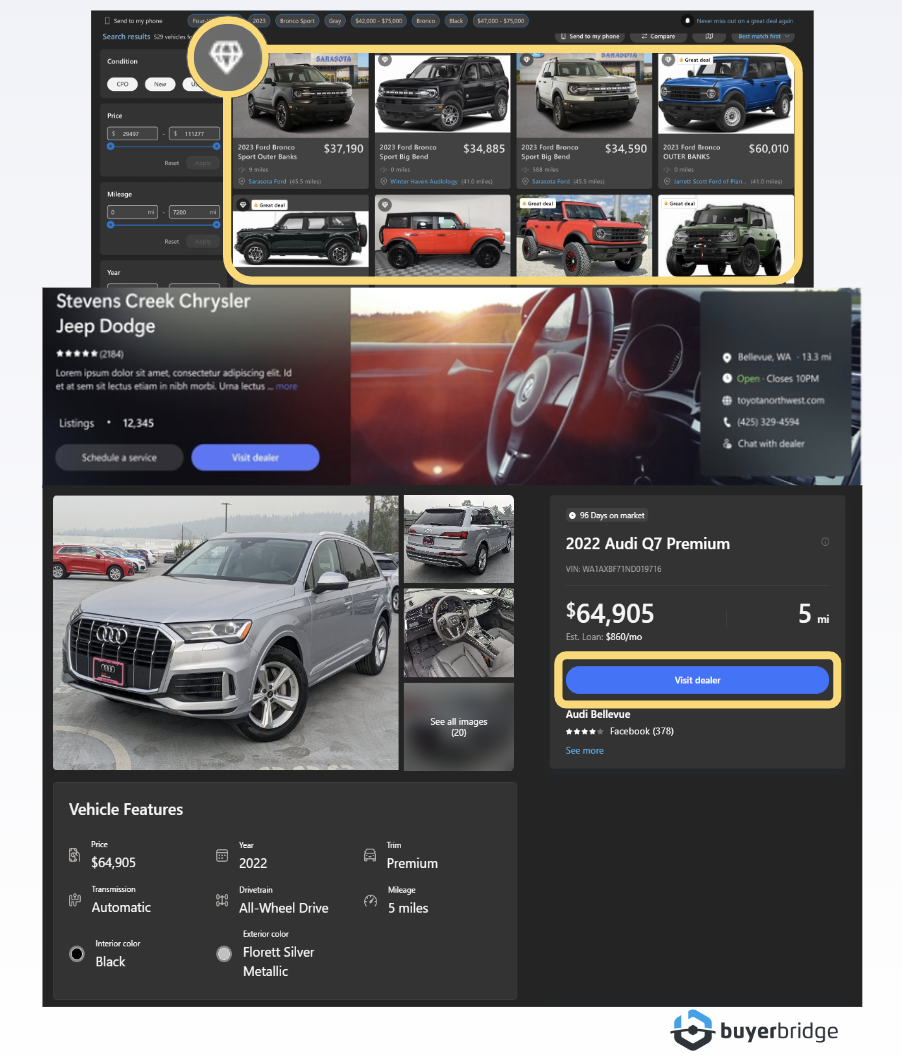 Onboarding MSN Cost Per Click(CPC)
To begin, go to your Buyerbridge dashboard > from the left navigation menu: drop down the dashboard option and click Account Settings.
You will see listed the platforms that you can onboard, and select Microsoft.
You can also onboard via Channel Settings in the top right navigation bar. Simply select Microsoft.
Next, click Setup and you will be presented with product selection > choose MarketplaceCPC.
Once MarketPlaceCPC has been selected, the CPC Billing Agreement will need to be accepted.
The CPC Billing Agreement provides information on the billing works with the CPC model.
If you have any questions before accepting please connect with your Buyerbridge Performance Manager by submitting a support request to support@buyerbridge.com.
After reading the CPC Billing Agreement, tick the box to accept the terms and conditions > click the blue "Accept Agreement & Continue" button.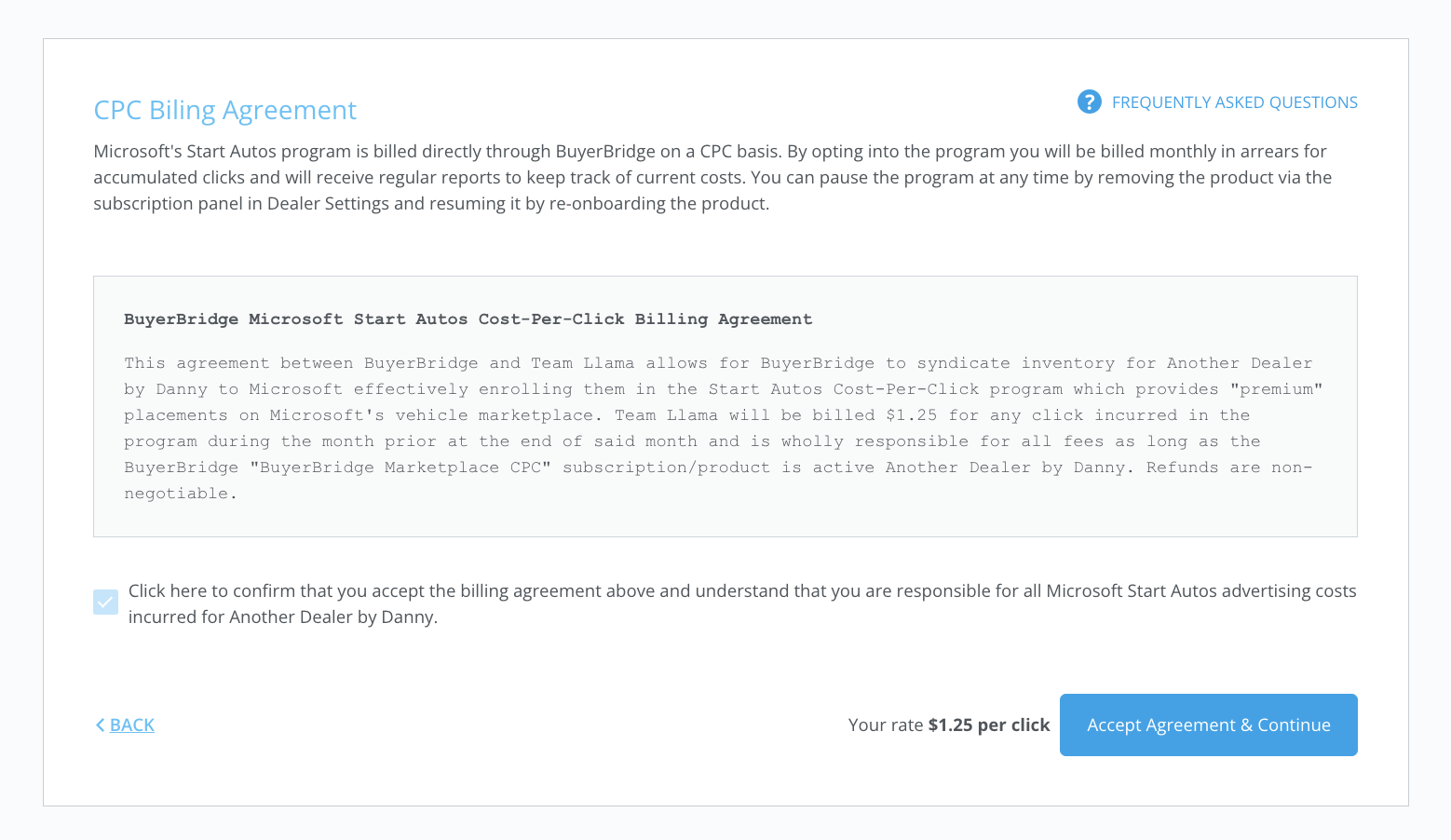 After accepting the CPC Billing agreement, MarketplaceCPC onboarding is complete!
NOTE: Inventory should be viewable in the MSN Auto Marketplace within the next 24 hours after completing onboarding.
If during onboarding you have any questions or concerns, please contact us directly by submitting a support request through the Buyerbridge dashboard or by emailing support@buyerbridge.com.