If you're experiencing any of the following complications with Facebook:
Technical issues/bugs
Basic reporting and Insights questions
Pages requests (page merges, global pages, verifications etc)
Ad Disapprovals/Policy
Ad Performance and Delivery
Ad Account Settings and Management Tools
Payment/ Invoicing/Billing
Business Manager Questions
Start by searching for related documentation here: https://www.facebook.com/business/resource
If the resources on Facebook's Business Resource Hub are unable to provide adequate support, don't worry. You can easily submit a Support ticket to Facebook! Here's how:
To Submit a Support Ticket:
1. Click Support at the top of the Facebook Business Resource Hub page.



This will redirect you to Facebook Business Help Center.
2. Scroll about halfway down the landing page of the Facebook Business Help Center for the opportunity to contact their support team through Messenger chat (see image below).
3. Click Chat to access the below Contact Support Form and fill in the fields.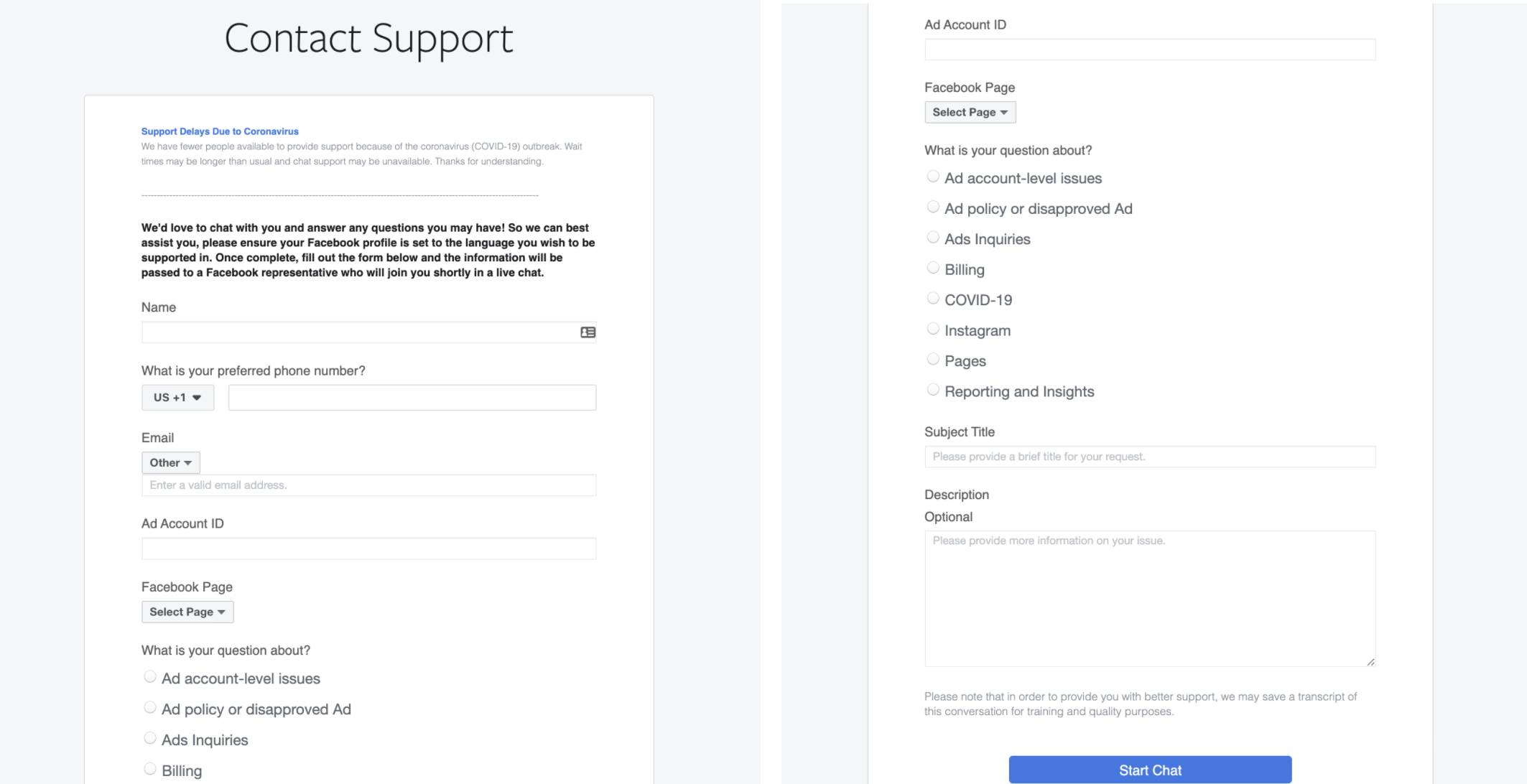 4. Once you have completed the Contact Support Form fields, click Start Chat.
Your information will be passed to a Facebook representative who will join you shortly in a live chat!
To Check on the Status of Your Support Request:
1. Navigate to your Facebook Page.

2. From your Facebook Page, locate the Manage Page menu and click Settings> Page Support Inbox.

The Page Support Inbox is where you can check the status of your Support Requests for your Facebook Page!