The goal of BuyerBridge is to have our platform be effortlessly used by our users!

That's why our account dashboard includes an area called "Quick Links," which contains exactly that; links that provide agencies with easy access to important parts of your account within the platform.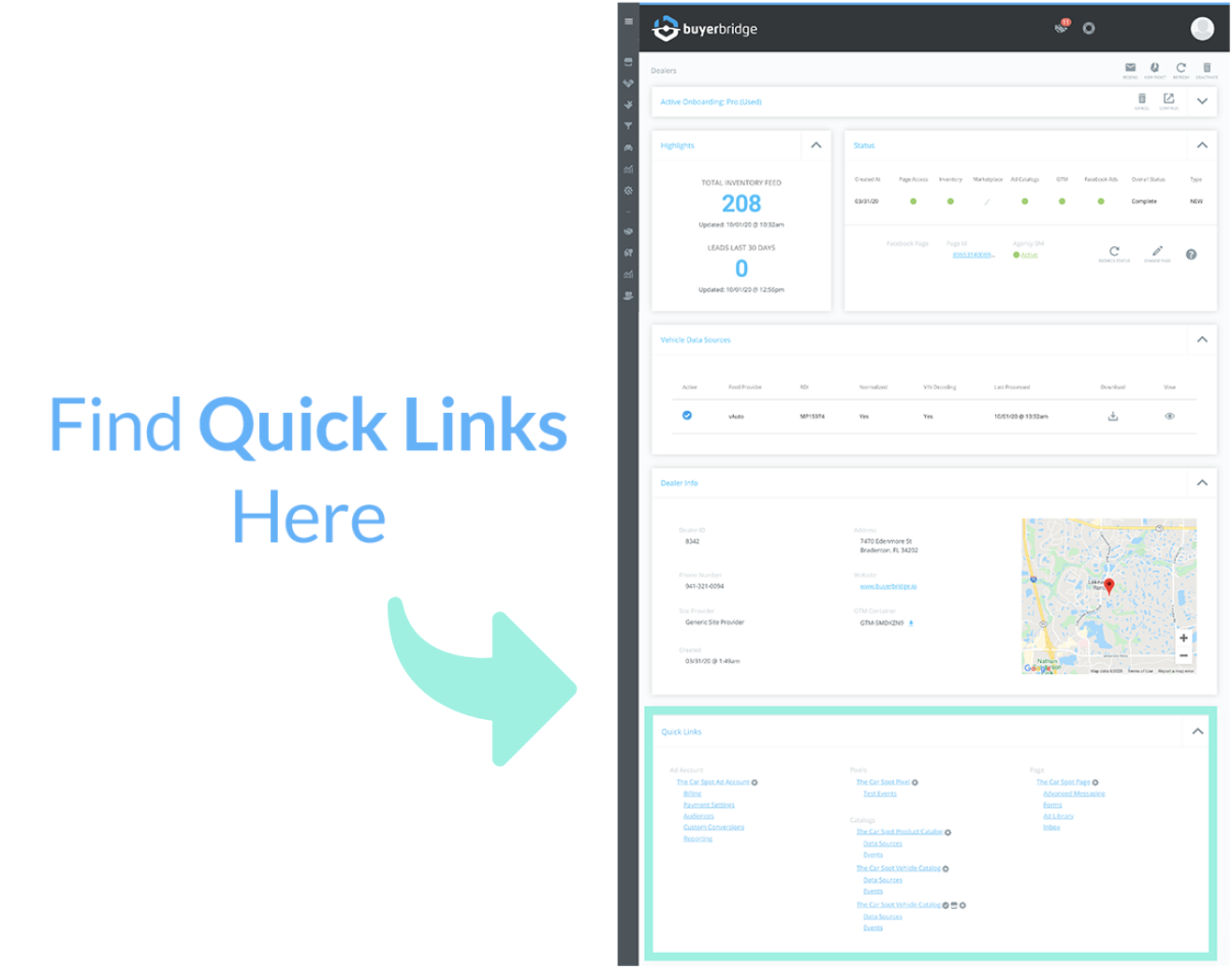 As of now, this part of the dash includes quick links for the following sections: Ad Account, Pixels, Ad Catalogs, Account Page, and Marketplace Catalogs.

This month we added some new features to "Quick Links," making this area an even more valuable resource when it comes to managing your account!

The following enhancements were made:
For each section within Quick Links, we added a cog icon ⚙️that immediately links to your Business Manager settings page!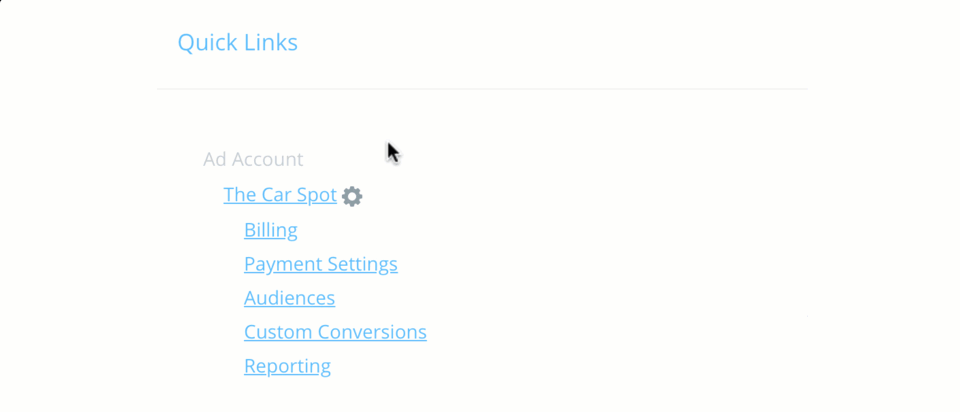 This way you have a way to directly access your Business Manager through Quick Links!
Under the "Pixels" section, we added a link to "Test Events." "Test Events" are crucial for checking that your standard or custom events were set up correctly.

This directly links you out to your Facebook Events Manager, where you can check to make sure
your events are received correctly.
The quick links for "Ad Catalogs" now include the catalog type (Product Catalog, Vehicle Catalog) alongside your account name to provide more transparency.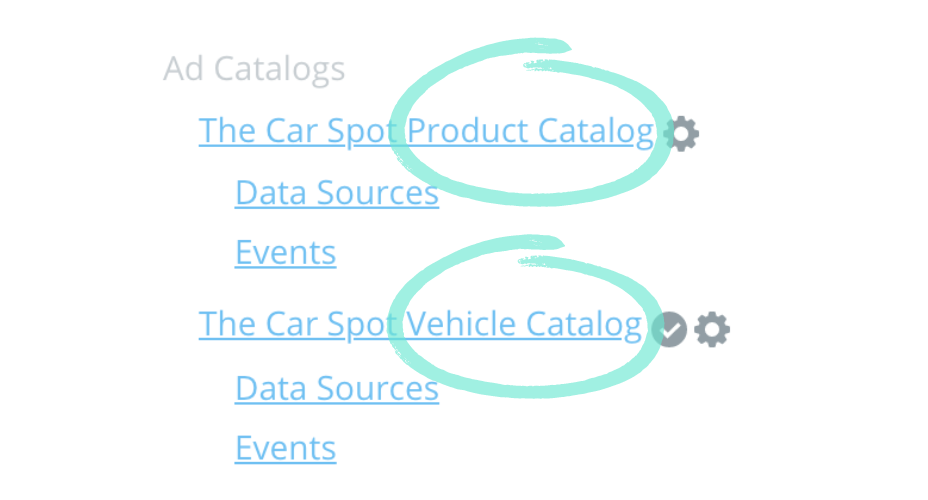 On "Ad Catalogs," we added a checkmark icon ✔️ to differentiate the primary catalog. This represents the catalog that the play building system will use for ads.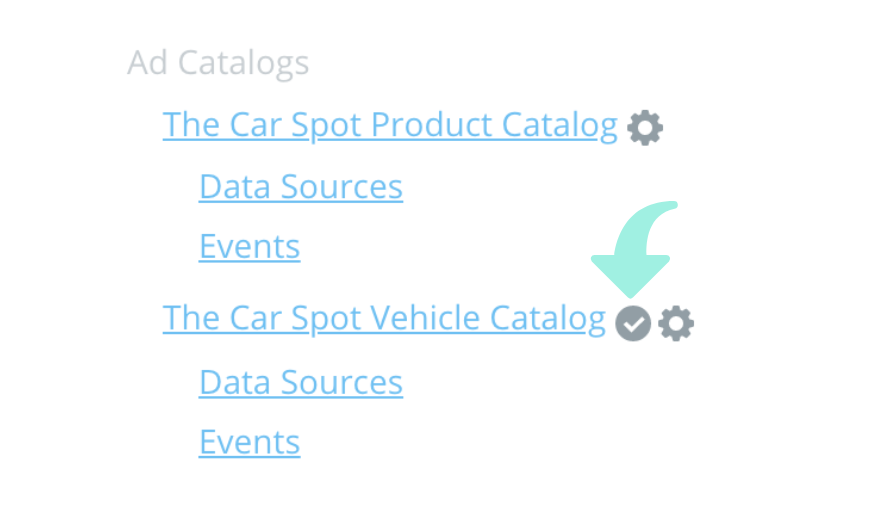 On "Ad Catalogs" in quicklinks, we added a flag icon to indicate whether or not Marketplace is enabled.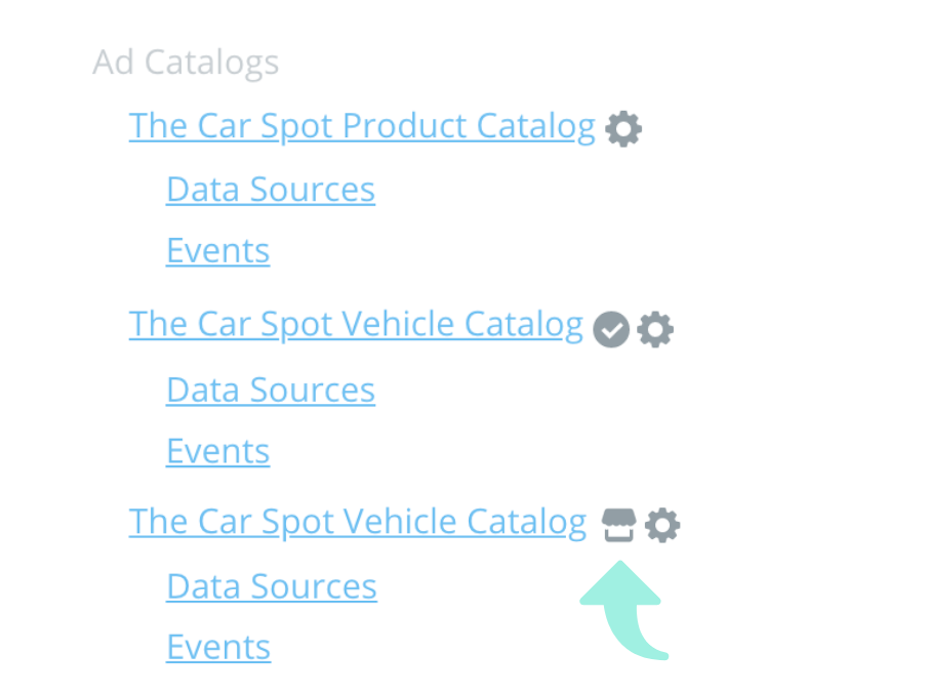 When the flag icon is displayed, it means that Marketplace is enabled, and if there is no flag, then
it is not. In just one look you'll be able to determine whether or not Marketplace is enabled.
We also added a filter to Marketplace catalogs to only show the country of the given dealer. This way, there will be no confusion and more of an accurate representation.
We are always looking for new ways to make using the BuyerBridge platform as easy and effortless as possible for your agency, and will persist in doing so!